Geekscape 581: Geekscape Hooks You Up For Valentine's!
This episode is NOT sponsored by Hooters!
5 months ago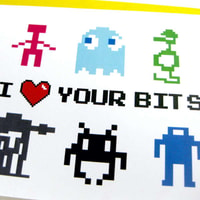 How many Valentine's Days have you spent sitting on the sidelines? Well, Geekscape is partnering with video dating app FilterOff to set you up in time for Valentine's! We're talking to FilterOff CEO Zach Schleien about how to mix things up this year, the challenges of meeting someone online, and about our upcoming Geekscape speed dating event with fellow geeks! Sign up for it by downloading FilterOff and RSVPing for the event with the code 'GeeksLoveToo'!
Subscribe to Geekscape on iTunes!
Follow Jonathan on Twitter and Instagram!
Join the Geekscape Forever Facebook Group!
Visit Geekscape.net for more Geekscape goodness!
This podcast is powered by Pinecast.