Geekscape 584: Hang With The Geek Boyz Club!
4 months ago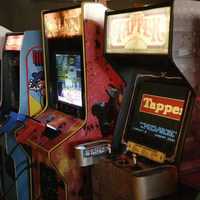 Katie is out so it's a Geek Boyz Club this week! Join Chris Fafalios, Matt Kelly, Derek Kraneveldt and I as we talk about making podcasts, Chris and Matt's new venture We Know Podcasting and more! We also answer your Geek Boyz Club questions like "what are your favorite guys flicks", "what superpowers would you want?", "who was your childhood crush" and more! Enjoy!
Subscribe to Geekscape on iTunes!
Follow Jonathan on Twitter and Instagram!
Join the Geekscape Forever Facebook Group!
Visit Geekscape.net for more Geekscape goodness!
This podcast is powered by Pinecast.