Geekscape 587: We Love Trash!
4 months ago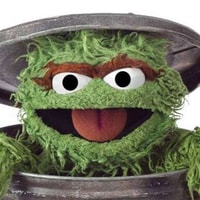 Marie Maloney, the host of the Geekscape podcast 'I Love Trash' joins Katie and I for a brand new Geekscape! We talk about the Mars Perseverance Rover landing on Mars, last week's Nintendo Direct not being what we expected, the latest episode of 'WandaVision' and tons more! Yes, there's a lot of trash in the world but we can help you sift through it together! Be sure to subscribe to 'I Love Trash' to hear more of Marie's expertise!
Subscribe to Geekscape on iTunes!
Follow Jonathan on Twitter and Instagram!
Join the Geekscape Forever Facebook Group!
Visit Geekscape.net for more Geekscape goodness!
This podcast is powered by Pinecast.