The Geekscape 'Shang-Chi and the Legend of the Ten Rings' Special!
2 months ago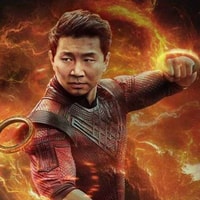 Martial Arts master Shang-Chi has finally arrived in the MCU with this weekend's 'Shang-Chi and the Legend of the Ten Rings'! And with a story full of fights, Marvel easter eggs and kung fu fantasy, was it everything we'd hoped it would be? Did Simu Lu step up to the task (easy answer: yes)? What about Awkwafina and legendary actors Tony Leung and Michelle Yeoh (easy answers: of course)? How does this story lead into the rest of the MCU? What Marvel comics stories did it pull from (it was cool to see Razor-Fist show up!)? And will we ever see Morris again? Ian Kerner joins us to break it all down on a brand new Geekscape Special!
Subscribe to Geekscape on iTunes!
Follow Jonathan on Twitter and Instagram!
Join the Geekscape Forever Facebook Group!
Visit Geekscape.net for more Geekscape goodness!
This podcast is powered by Pinecast.