Geekscape 595: Army Of The Geeks!
4 months ago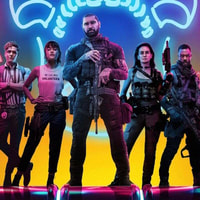 Did you watch Zack Snyder's 'Army of the Dead' this past weekend? Well, we did! And we're going to talk about it with our friend and regular Geekscape friend Keith Tralins! We'll also be sharing our thoughts on Hulu's M.O.D.O.K. series, Keith explains the insanity that collecting competitive card gaming has become, we talk about Keith's awesome gig at 'Hunt A Killer' and much, much more! Come join our zombie fighting army on a brand new Geekscape!
Subscribe to Geekscape on iTunes!
Follow Jonathan on Twitter and Instagram!
Join the Geekscape Forever Facebook Group!
Visit Geekscape.net for more Geekscape goodness!
This podcast is powered by Pinecast.