The Geekscape 'Black Widow' Special!
Is this the swan song for Avenger Natasha Romanoff?
2 months ago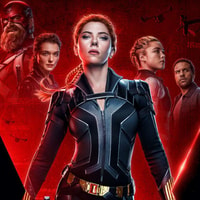 After over a year, Marvel is back on the big screen with this weekend's 'Black Widow' starring Scarlett Johansson! And so Ian Kerner is back too on a new, spoilerific Geekscape Special! We'll be talking about the ins and outs of Natasha Romanoff's final (?) appearance in the MCU and where it leaves her sister Yelena Belova! And what about the fate of The Red Room? Will we see more of the Winter Guard than David Harbour's Red Guardian? Is this is the last of Taskmaster's story? And of course that end credits scene (that Ian totally warned you about in our 'Falcon and Winter Soldier' Special)! Are we getting a Thunderbolts or Dark Avengers team? How does this film tie in to the future of the MCU? Shang-Chi? The Disney+ shows? The Eternals? There's a lot to dissect on this one so come be a part of it, comrade!
Subscribe to Geekscape on iTunes!
Follow Jonathan on Twitter and Instagram!
Join the Geekscape Forever Facebook Group!
Visit Geekscape.net for more Geekscape goodness!
This podcast is powered by Pinecast.