The Geekscape 'Loki: Season One' Special!
Loki is unleashed in the multiverse and things will never be the same!
2 months ago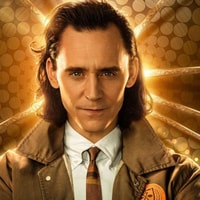 The first season of Marvel's 'Loki' is all wrapped up so it's time for the great bastion of comic book knowledge Ian Kerner to join me as we talk all about it! We'll be discussing that Episode 6 finale (so spoilers!), whether Sylvie really is The Enchantress (probably), if we'll see Throg again (did you see him the first time?) and what this means for the future (and past) of the MCU! You know how good these episodes are in prepping you for the next Marvel outing and helping you fully appreciate this one so you're not going to want to miss out!
Subscribe to Geekscape on iTunes!
Follow Jonathan on Twitter and Instagram!
Join the Geekscape Forever Facebook Group!
Visit Geekscape.net for more Geekscape goodness!
This podcast is powered by Pinecast.