The Geekscape Crew Flashes Back!
And Ben Dunn gets attacked by an animal at Gilmore's!
5 months ago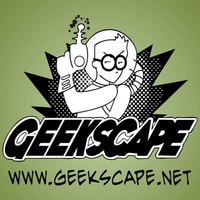 Ben Dunn and Brian Gilmore return for this Geekscape crew flash back recorded during our Holiday Live Streamtacular last month! Heidi and Matt join me, Ben and Matt as we play a game of 'I Can't Believe I Did That' that leads to Ben telling a story that is a Top 10 for the Geekscape history books! We also reminisce a bit about the good old days and catch up with everyone! Enjoy this special episode!
Subscribe to Geekscape on iTunes!
Follow Jonathan on Twitter and Instagram!
Join the Geekscape Forever Facebook Group!
Visit Geekscape.net for more Geekscape goodness!
This podcast is powered by Pinecast.