Geekscape 600: One Big Celebration!
The Geekscape family recounts some of their favorite moments of the last 15 years!
2 months ago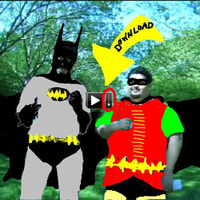 This is it! Geekscape Episode 600! To celebrate, I'm joined by Geekscape family members Katie, Matt, Derek, Shane, Big Yanks and amazing regular guest Ashley Robinson! We peel back the years on Geekscape and talk about some of our favorite moments! Tyrese Gibson explains why it starts from the baby! Shane wanted me to marry his sister! BigYanks got called a terrorist! There's a ton to unpack on this one and even more to celebrate! And of course, we dedicate this one to our late Geekscapist and friend Chris Ellis by reminding you all to go donate blood in his memory! This episode is a blast so enjoy!
Subscribe to Geekscape on iTunes!
Follow Jonathan on Twitter and Instagram!
Join the Geekscape Forever Facebook Group!
Visit Geekscape.net for more Geekscape goodness!
This podcast is powered by Pinecast.