Geekscape 597: Miitopia Fever!
And Nintendo at E3, In The Heights, Loki and Sweet Tooth!
3 months ago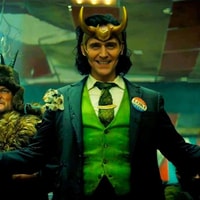 We've got 'Sweet Tooth' on Netflix, 'In The Heights' in theaters, brand new E3 2021 news, Loki on Disney+ and more! There's a LOT to talk about on this brand new Geekscape episode... so why am I going on and on about Miitopia! Join Katie, Geekscape Games regular Josh Jackson and I as we walk through all of these topics and more on a new live Geekscape!
Subscribe to Geekscape on iTunes!
Follow Jonathan on Twitter and Instagram!
Join the Geekscape Forever Facebook Group!
Visit Geekscape.net for more Geekscape goodness!
This podcast is powered by Pinecast.