Geekscape 603: Channeling Creativity With Chris Mancini & Fernando Pinto!
3 months ago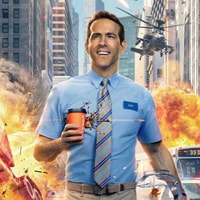 Comic creators Chris Mancini and Fernando Pinto return to Geekscape to talk about Volume 2 of their book 'Rise of the Kung Fu Dragon Master'! We'll talk about writing and drawing comics, how Chris and Fernando channel their creativity and mind-meld for their working relationship! Along the way, I'll give my thoughts on Ryan Reynolds in 'Free Guy' and we all talk about the first two episodes of Marvel's 'What If...?' and wonder if it's all connected!
Subscribe to Geekscape on iTunes!
Follow Jonathan on Twitter and Instagram!
Join the Geekscape Forever Facebook Group!
Visit Geekscape.net for more Geekscape goodness!
This podcast is powered by Pinecast.