The Geekscape 'WandaVision' Special!
Ian Kerner joins us to break down the first Disney+ Marvel show!
8 months ago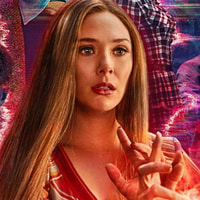 Marvel's 'WandaVision' has all wrapped up on Disney+ and we loved watching every second of it and trying to figure out what everything means! Well, we know it at least means one thing: Ian Kerner is going to join us to unpack all 9 episodes! What did we think of the finale? What did WandaVision introduce to the MCU and where do Wanda, Vision, Monica Rambeau and the other characters go from here? What does this mean for Doctor Strange 2 and the other MCU films and shows? Which of our predictions paid off and which ones didn't? And will we be seeing Vision or Wanda's kids again...? It's all here so enjoy!
Subscribe to Geekscape on iTunes!
Follow Jonathan on Twitter and Instagram!
Join the Geekscape Forever Facebook Group!
Visit Geekscape.net for more Geekscape goodness!
This podcast is powered by Pinecast.