Geekscape F99: It's About Family!
Katie and Matt join Jonathan to talk 'F9', Pixar's 'Luca' and violent videogames!
3 months ago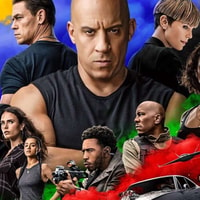 We're getting the crew together for some news and reviews! I rev up to talk 'F9' while Matt and Katie dive into the more kid friendly 'Luca' from Pixar! But before that, we discuss our original but violent video game idea, Katie talks about the guy who got his privates maimed by RingFit and we start things out on a serious note! Also, Matt is living in the real life 'Mare of Easttown'! What's the worst that can happen!?! Listen and find out!
Subscribe to Geekscape on iTunes!
Follow Jonathan on Twitter and Instagram!
Join the Geekscape Forever Facebook Group!
Visit Geekscape.net for more Geekscape goodness!
This podcast is powered by Pinecast.