Geekscape 605: The Geekscape Boyz Club Talks Anime!
2 months ago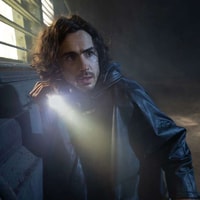 The Geekscape Boyz are back with a brand new episode filled with news and reviews! Shane, Derek and Matt join me to talk about that new 'Hawkeye' trailer, 'Y: The Last Man' finally coming to FX and Hulu, saying goodbye to Norm Macdonald and tons more! This time we're also joined by new Geekscape podcast 'Waifus and Weeaboos' host Nick Roccia to teach us about some anime and introduce him to the Geekscapists properly! Nick tells us how he got into anime, the reasons we think anime has exploded in the US over the last twenty years and what you should be watching! Enjoy!
Subscribe to Geekscape on iTunes!
Follow Jonathan on Twitter and Instagram!
Join the Geekscape Forever Facebook Group!
Visit Geekscape.net for more Geekscape goodness!
This podcast is powered by Pinecast.