Geekscape 608: A Classic News And Reviews Beat Down!
Tons of new DC trailers! Metroid Dread scares us! Y: The Last Man cancelled!?!
1 month ago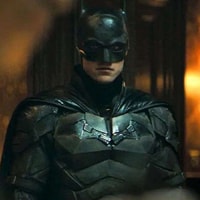 It's been weeks since our last Geekscape news roundtable so it's time to get to work! Warner Brothers heaped a whole lot of new trailers and announcements on us at this past weekend's DC Fandome event, from a new look at 'The Batman' to a brand new Rocksteady Studios video game... so we gotta talk about it! Nintendo is also luring us all back to our Animal Crossing islands but do we really want to set sail? And FX/Hulu has cancelled 'Y: The Last Man'... Can it find a new home? This and tons more on a brand new Geekscape!
Subscribe to Geekscape on iTunes!
Follow Jonathan on Twitter and Instagram!
Join the Geekscape Forever Facebook Group!
Visit Geekscape.net for more Geekscape goodness!
This podcast is powered by Pinecast.