Geekscape 589: Jamie Kennedy Chills With Us!
4 months ago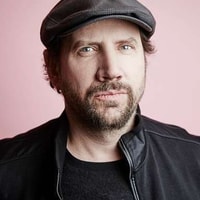 Comedian, Host and Actor Jamie Kennedy arrives on Geekscape to talk about surviving the pandemic, performing weird socially distanced stand-up shows and making Molotov cocktails in his kitchen! Along the way we talk about 'The Specials' and his relationship with 'Guardians of the Galaxy' director James Gunn, his introduction to comics and why he thinks MCU films work. We also talk about taking risks in life and Jamie drops some pretty profound wisdom on all of your heads! This was a great conversation so enjoy!
Subscribe to Geekscape on iTunes!
Follow Jonathan on Twitter and Instagram!
Join the Geekscape Forever Facebook Group!
Visit Geekscape.net for more Geekscape goodness!
This podcast is powered by Pinecast.