Geekscape Mini: 'American Pie' Actor Thomas Nicholas
3 months ago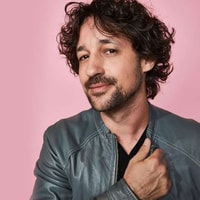 'American Pie' and 'Rookie Of The Year' actor Thomas Nicholas drops by for a mini episode to talk about his new modern noir film 'Adverse'! Along the way we talk about our love for Star Wars before its big comeback, comedic vs dramatic acting and how this isn't his first time on the Geekscape network! Thomas will be back so enjoy this small taste of things to come!
Subscribe to Geekscape on iTunes!
Follow Jonathan on Twitter and Instagram!
Join the Geekscape Forever Facebook Group!
Visit Geekscape.net for more Geekscape goodness!
This podcast is powered by Pinecast.