Geekscape 593: Get Over Here!
5 months ago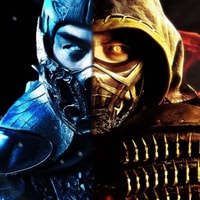 It's time for some Mortal Kombat! With the arrival of the new film on HBO Max and in theaters, Katie and I welcome Geekscape Games regular Josh Jackson and new fighter Leo Severino onto the show to discuss all things Mortal Kombat! Was it a flawless victory? What was up with Scorpion and Sub Zero's backstory? Is the new character Cole worthy of joining the Mortal Kombat mythos?And did I love seeing a bird lady getting cut in half with a hat!?! This movie was insane! But was it any good? Find out on this new episode of Geekscape!
Subscribe to Geekscape on iTunes!
Follow Jonathan on Twitter and Instagram!
Join the Geekscape Forever Facebook Group!
Visit Geekscape.net for more Geekscape goodness!
This podcast is powered by Pinecast.