Geekscape 583: Talking TV With The BingetownTV Crew!
5 months ago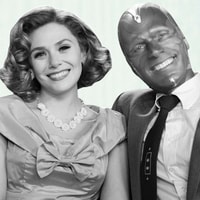 We've binged a LOT of TV over the last year while being trapped in our homes! Katie and I welcome the hosts of one of the newest shows on the Geekscape Network: Bingetown TV to talk about shows like 'The Magicians', 'The Mandalorian', 'Transformers: War For Cybertron', 'WandaVision' and more!
Subscribe to Geekscape on iTunes!
Follow Jonathan on Twitter and Instagram!
Join the Geekscape Forever Facebook Group!
Visit Geekscape.net for more Geekscape goodness!
This podcast is powered by Pinecast.